"…People need to believe that things can improve,
that their life can take a turn for the better. Can we design such hope and keep it alive?.."
Joe Friggieri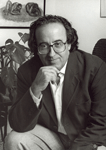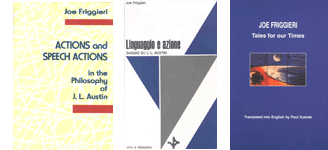 Joe Friggieri
is Professor of Philosophy and Head of the Philosophy Department at the University of Malta. He is a poet, playwright, theatre-director and a regular contributor to cultural programmes on radio and television. In addition to his literary output, Joe Friggieri has also written works on the Philosophy of Mind and Aesthetics. His short stories, originally published in Maltese, have been translated into English, French and German, and favourably reviewed in the Times Literary Supplement.
The design of prosperity: beauty, happiness and hope
Assuming that we all subscribe to the admittedly vague principle that the primary goal of design is to make people's lives better, we still need to ask ourselves: in what ways can that goal be reached? How exactly can design improve the quality of people's lives. Joe Friggieri looks at three types of answer that have been suggested by contemporary designers reflecting on their work. The differences between them depend on whether they highlight the aesthetic, psychological or ethical consequences of good design. The aim of the discussion is to show that the three types of theory are not - or need not be - mutually exclusive, and that, ideally, 'design for prosperity' will succeed in combining the benefits identified by each one of them.